Modular Linear Reciprocating and Fretting Tribometers
Microtest MTFR/XXX/Ni is a high frequency reciprocating tribometer very versatile and suitable for studying the fretting wear characteristics of a wide range of materials and components with different sample geometries.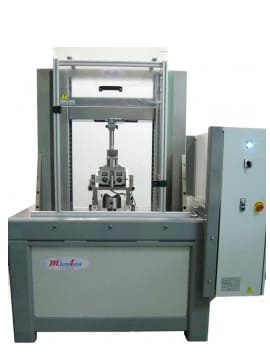 Different sensor systems and instrumentation can also be added to fulfill individual testing requirements.
For this proposal, a linear displacement (reciprocating) drive system along with a high temperature furnace are proposed according to the technical specifications of this tender. 
The basic module allows the use of the equipment for linear reciprocating tests: evaluation of lubricants, materials, components, coatings and surface treatments. 
The equipment can be adapted easily to different contact conditions, including adaption to different sample sizes and shapes. 
Do you need more information about MTFR SERIES testing machines?
Contact us to request more information about this testing machine
Tribometers and Indenters