MT Series Pin-on-Disk Tribometers
Tribómetros Pin-on-Disk o movimiento lineal recíproco para ensayos de fricción y desgaste superficial.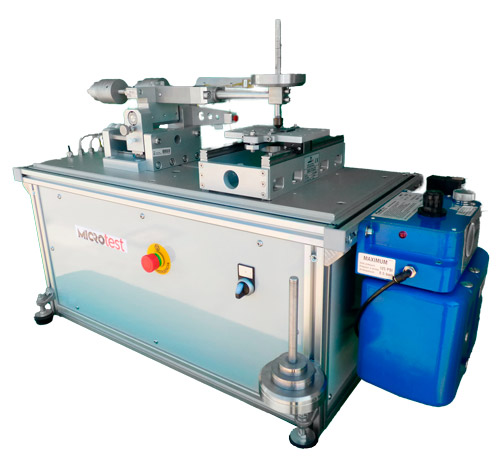 MT equipment for tribological tests, has the chance of controlling under different target's variables (vertical force, displacement, number of cycles) by means of a servo controlled PID (proportional – integral – derivative)
SOFTWARE. Set of special developed software for proper control, execution and accurate analysis related with tests produced by test equipment MT.
OPTIONAL MODULES. Test equipment MT is suitable to be attached with different purpose modules such as high and medium temperature (furnace), temperature thermocouples, lubrication set, reciprocating or different dead weights ranges out of values by default.
Do you need more information about MT SERIES testing machines?
Contact us to request more information about this testing machine
Tribometers and Indenters