TriboTester Software for Tribological, Scratch & Indentation Testing
The TriboTester MT is the software designed by MICROTEST for control, measurement and data acquisition in Tribological Testing Systems.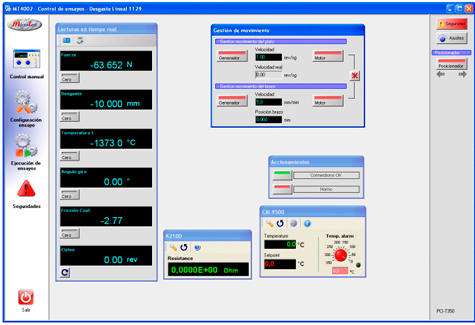 Control, Measurement and data Acquisition Software for Tribological Testing Systems.
This software has been though to fulfill almost every customer need in standard tests or to adapt the testing machine control in order to perform special applications.
The system allows the user to work in manual mode, similar to a simple classic control in testing machines, or in automatic mode, running predefined test methods in an automatic way.
The software provides computer based sequence programmable control and data acquisition. Tests can be defined by a sequence of steps, each step containing parameters as set-point, number of cycles, speed, data recording rates and alarm level information. Set-points may be adjusted by step change or ramp.
The test sequence is followed unless interrupted by the operator or an alarm. Set-points may also be adjusted manually using on screen toggles.
Selection of the control commands: frequency, number of cycles, etc. The preset timer built in software stops the machine after a set time.
The software includes various sub-set modules allowing the possibility of custom-made test sequences as well as tailored configuration for every MICROTEST testing system: sensor capacity, number and type of sensors, resolution, units, etc.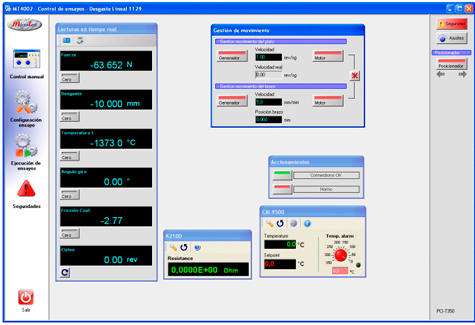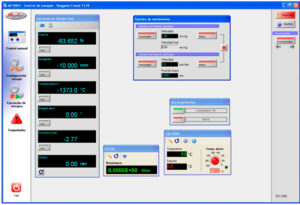 Do you need more information about our TriboTester software?
Contact us to request more information