SCM3000 Digital Controller for Static Materials Testing
MICROTEST SCM3000 electronics provides full digital servo control, machine safety, transducer conditioning and data acquisition to conduct static (tensile, compression, flexural/bend, shear, friction, tear, peel, adhesion etc.) and low frequency cyclic (quasi-static loading rates) tests on a wide variety of materials and components.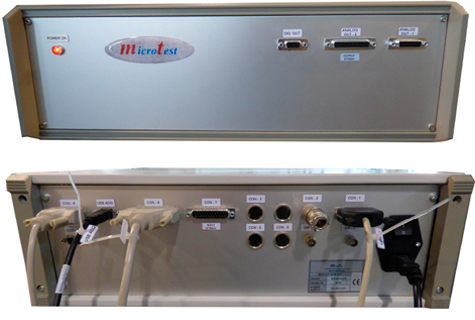 SCM3000 controller acts as the interface between the testing software/touchscreen operator panel and the testing machine.
Featuring a modular design and structure, the SCM3000 digital controller can be fully customized to meet individual testing requirements.
SCM3000 control system has digital input/output lines connected with the testing machine and motor driver, covering the rest of the control and security functions of the control system.
Do you need more information?
Contact us to request more information about SCM3000 controller