Offering a large range of high quality materials testing systems and solutions, MICROTEST S.A. founded in 1993, is now among the leading European companies in the materials testing industry. 
MICROTEST is best-known for its scientific and technical expertise, superior product and service quality, and reliability in materials testing. Our group has great ability to engineer equipment as per individual requirements and intended applications so that our customers do not have to compromise with their testing objectives.
With more than 30 years' experience in the industry, the testing systems provided by us are carefully designed and manufactured to meet the requirements of all common materials testing standards, including ISO, ASTM, EN, DIN, UNE, BS, TAPPI, JIS, ANSI, NAS, etc.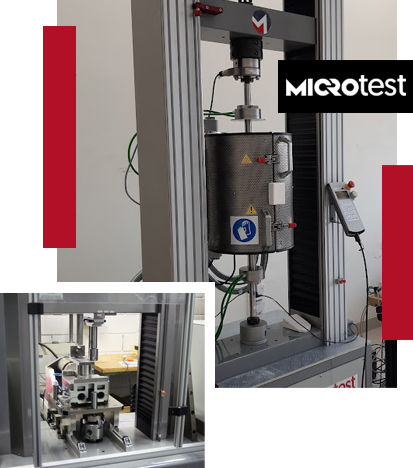 Microtest testing systems are high performance and easy to operate, providing an ideal balance between functionality and cost. These testing systems are suitable for performing diverse mechanical tests on a wide variety of materials and components, whether for routine quality control and product testing or research projects and activities.
MICROTEST testing systems are extensively used worldwide in universities and research centers as well as a broad range of industries from metals, polymers and composites to concrete, textiles and fibers particularly in the manufacturing, automotive, aerospace, energy, biomedical and construction sectors.
Microtest's quality systems, measurement standards and procedures meet or exceed the requirements of ISO 9001:2015. MICROTEST S.A. has been assessed and certified as meeting the requirements of ISO 9001:2015 for the following activities:
Design and manufacture of materials testing equipment and specialized measurement and control instruments.
Calibration laboratory for mechanical quantities: force, torque and pressure.

Accredited calibration laboratory
MICROTEST S.A. operates a calibration laboratory with ENAC accreditation to ISO/IEC 17025, allowing us to calibrate testing machines and systems at the installation site in accordance with the relevant standards and issue traceable calibration certificates which are recognized worldwide.
Meeting the criteria of UNE-EN ISO/IEC 17025, MICROTEST calibration laboratory has been accredited by the Spanish National Accreditation Body (ENAC) for the following activities:
Calibration of force-proving instruments used for the verification of uniaxial testing machines according to ISO 376.
Calibration and verification of static uniaxial testing machines according to ISO 7500-1.
La Dirección de MICROTEST S.A. se compromete a establecer una política de calidad para el conjunto de la organización.
MICROTEST is committed to the professional development, training and motivation of our team. Behind each testing machine, there is a group of professionals with solid experience, dedicated to satisfying the highest demands.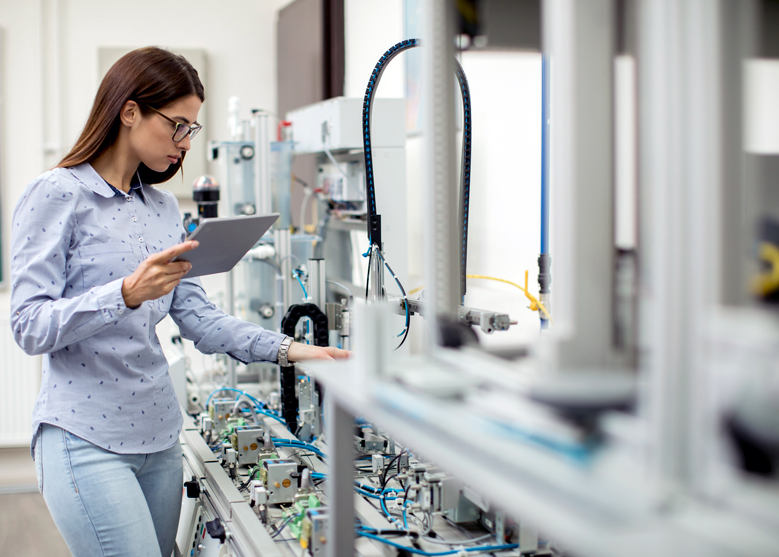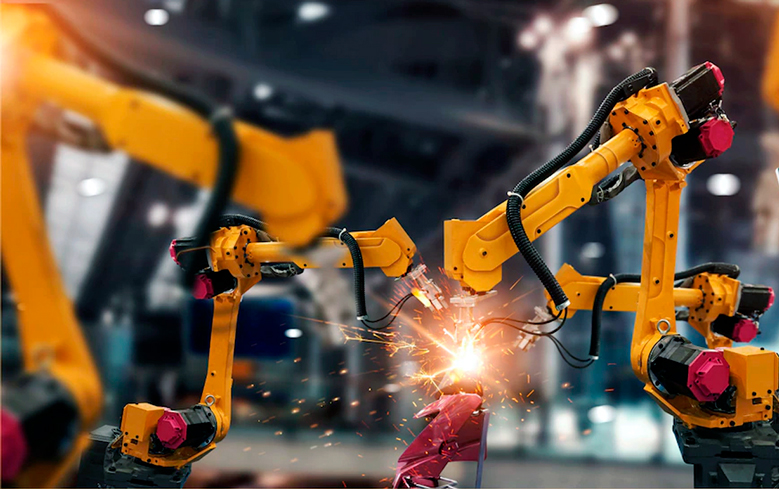 In order to manufacture and assemble our testing machines with total precision, we have modern facilities equipped with the latest modern machinery and tools, which allow us to independently manufacture the necessary elements.