Tribometers and Indenters
Tribometers for specific conditions of friction and wear tests
A tribometer allows you to study the interaction of surfaces, from friction and lubrication to wear and abrasion. MICROTEST develops and manufactures a wide range of specific equipment to analyze the surface properties of materials, including tribometers and indenters.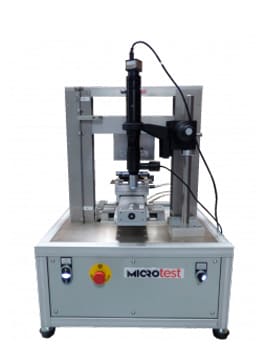 Test equipment MTR3: microindentation and scratch tester.
Capacity: 30 N to 200 N.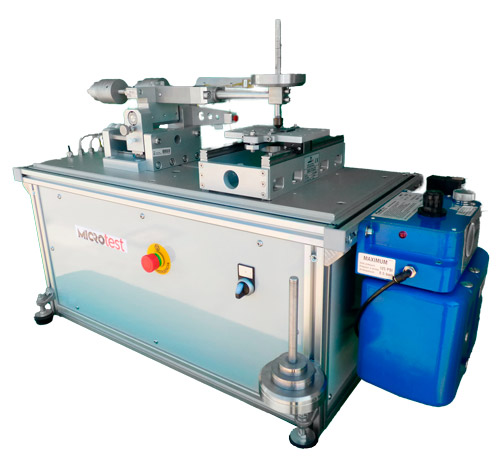 MT Series Pin-on-Disk Tribometers. Wear and Friction Testing Systems.
Capacity: 10 N to 200 N.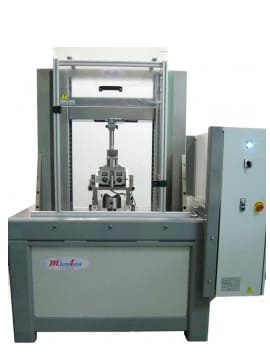 Modular Linear Reciprocating and Fretting Tribometers.
Capacity: 50 N to 2000 N | Freq.: 0.1 Hz to 500 Hz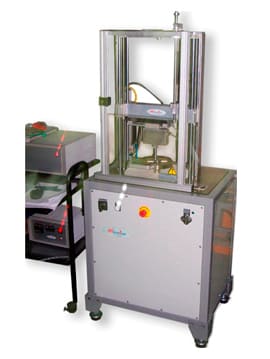 Modular Universal Tribometer
Capacidad: 60 N a 1000 N.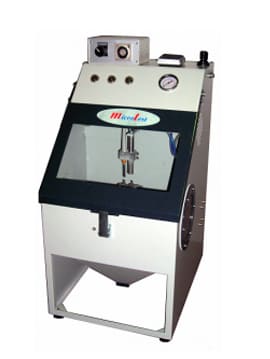 Air jet tribometers according to ASTM G76.
Tribometers and Indenters Testing Machines
Why use a Tribometer? All movements or displacements create friction and thereby wear. Tribology is vital to test coatings or lubricants that will reduce this wear and ensure proper functioning of mechanical components.
Do you need more information about our Tribometers and Indenters?
Contact us. We offer you information about our machines