MICROTEST constantly develops testing software packages and updates them for a wide range of materials testing applications. These software packages are used for different operations, such as configuration of the testing machine & measurement devices, test control and data acquisition. Moreover, we can customize our software packages or develop new ones to address specific testing requirements of our valued customers.
Our testing software packages offer the optimum solution for any testing requirement. Using these software packages, the operator can control all of the functions of a testing system with ultimate convenience of operation
Material testing equipment software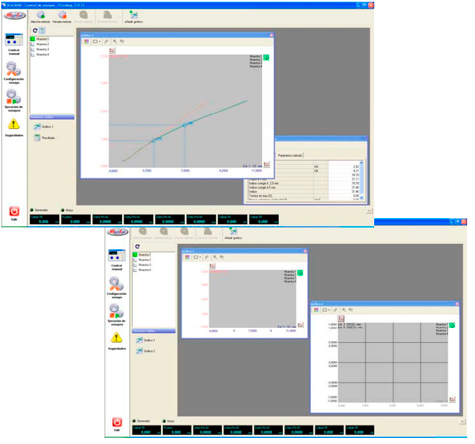 SCM3000 Software for Static Materials Testing.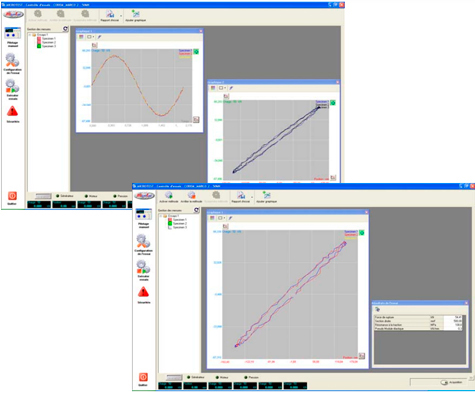 SCM4000 Software for Dynamic & Fatigue Materials Testing.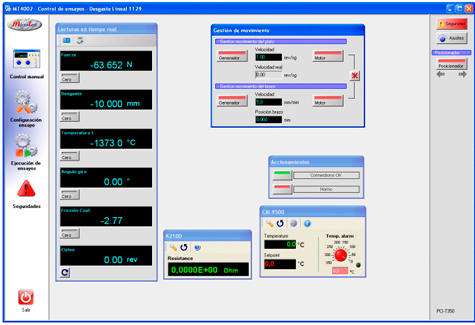 The TriboTester software is designed for data acquisition and control in Tribological applications.
When coupled with our digital control systems, MICROTEST modular testing software packages significantly enhance the capabilities and versatility of our testing systems for accurate and repeatable mechanical testing of materials, components and finished goods.
MICROTEST offers powerful and versatile, yet easy-to-use testing software packages with advanced configuration, control and safety features.
Our testing software packages comprise a set of modules (software applications), typically including Configuration, Methods Editor, Test Control, Data Analysis and User Management. Each designed for a specific purpose, these modules provide utmost flexibility to modify the preset standards-compliant test methods or create new ones, design complex test sequences, run tests, analyze data and report results using standard or custom-built templates containing test information, graphs, tables, lists, etc.
Depending on your workflow needs you can setup automatic export options for the test data and results: ASCII, Excel, PDF, plain text, Word, image files, etc.
Do you need more information about our testing software?
Contact us to request more information