Modular Universal Tribometer
The MICROTEST Universal Tribometer is a modular multi-test equipment fully automatic and computer controlled. It is supplied with its own floor standing bench.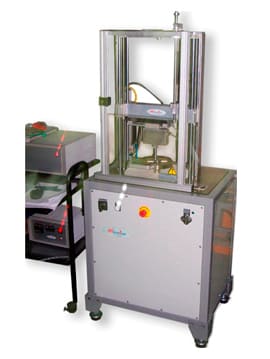 The structure is made in steel and the plate bases are in cast and steel to minimize the effect of vibration during tests.
The control system includes the personal computer and the installed software.
It includes an optical encoder for a continuous measuring of the crosshead position that allows also the control of the test speed.
The system is delivered fully and precisely calibrated with traceable ENAC certificates for the involved quantities, for in situ measurement of friction.
Do you need more information about MTEM4 SERIES testing machines?
Contact us to request more information about this Modular Universal Tribometer
Tribometers and Indenters