EM2 Series Dual Column Floor-standing universal testing system
The EM1/5…250E/2c/H Series are a modified version of EM1/5kN…250kN/FR stand-alone vertical axial universal testing machine (UTM). Microtest EM1/5…250E/2c/H Series Servo Electromechanical High Temperature UTMs have been designed and engineered for high temperature testing applications at static and quasi static loading rates.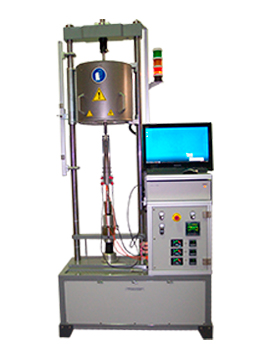 The load frame capacity can vary between 5 kN and 250 kN as standard. Other load capacities can also be supplied upon request. 
The standard testing configuration includes pull/push rods. This configuration makes use of interchangeable testing accessories (specimen holders for tensile testing, platens for compression testing, clevis grips, etc.) made from heat resistant steels (for temperatures up to 700 °C) or nickel based superalloys (for temperatures up to 1200 °C). 
The pull/push rods are also made from heat resistant steels or nickel based superalloys. High temperature pull/push rods are sufficiently long to accommodate the furnace during high temperature tests and perfectly suitable for connection to high temperature testing accessories.
Rigid construction with central ball screw (single screw drive) and two steel guide columns provides precise alignment during testing at high temperature. Guide columns are treated and hard-chrome plated for extended life and durability.
Two load frame constructions are available: standard twin column frame (2c option) and optional four column frame option (4c option).
SCM3000
testing software for static materials testing.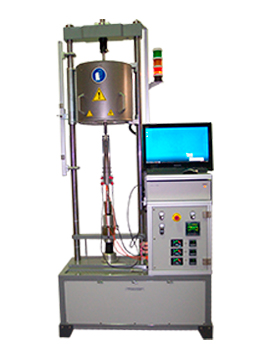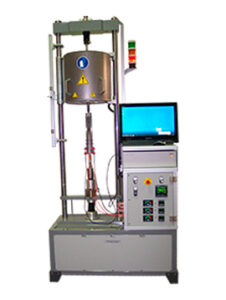 Do you need more information about EM1/5…250E/2c/H SERIES testing machines?
Contact us to request more information about this testing machine
Electromechanical Universal