Universal servo hydraulic testing machines
Universal servo hydraulic testing machines with a capacity from 10 kN up to 5000 kN, fully computer controlled, to perform static tensile tests on metallic materials.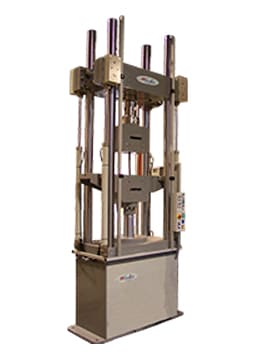 The EM2 Series floor-standing universal testing systems provide a single or dual zone test area in which the test specimens can be loaded/unloaded with minimal effort.
It is possible to carry out flexion, compression, bending, hardness, dishing tests, according to the International Standards by using the suitable devices.
The machine is supplied complete with loading frame, control system SCM3000 and hydraulic power unit.
Do you need more information about EFH SERIES testing machines?
Contact us to request more information about this testing machine