Servo Hydraulic Compression Testing Machines
MICROTEST ECH hydraulic Testing machines are designed to perform compression test on concrete, rock, soil or new construction materials and components.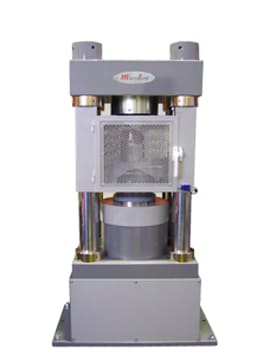 These machines are designed not only to fulfill the requirements of standard tests but also the specifications related with research in mechanical properties of new materials.
They are widely used in R&D Centers, Industry, Testing Laboratories, Education centers, etc.
In ECH system, the load is applied by means of a hydraulic cylinder in a two or four columns high stiffness testing frame.
They are built in capacities ranging from 100kN to 5000kN or more, under demand.
Do you need more information about ECH SERIES testing machines?
Contact us to request more information about this testing machine