Digital measurement module up to 4 channels
The MIG-1 is presented as a digital indication module with 1-4 measurement channels. There are a wide list of options for different measurement types supported.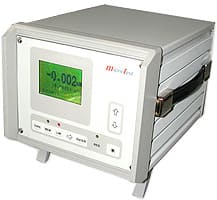 Strain gauge ( mV/V ). Process ( 4-20 mA ) Voltage 10V Incremental (5V TTL, encoder or optical ruler) Thermocouple (type K) Potentiometric LVDT Membrane keyboard. Programmable scale funds. 
Programmable scale funds. Possibility of linearization (by sections or polynomial). Up to 4 different configurations.
With the possibility depending on the version of having a "calculated channel".
As an additional option, it is possible to have the SAM1002 98 data acquisition software, for the registration of MIG-1 data on PC.
Resolution: up to 100000 digits (s/versions) Display unit configuration. Zero and Tare functions. Maximum/minimum memory. Configurable alarms. Display of on-screen statuses. Recognition of the connected transducer (MICROTEST transducers). RS232 serial output: to computer or external printer.
Dimensions (W x H x D): 185.9 x 155.5 x 256 mm. Power supply: mains 220Vac, 50Hz or internal rechargeable battery, autonomy greater than 10h (optional).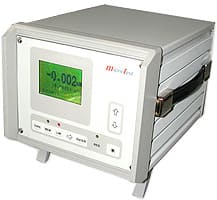 Do you need more information?
Contact us to request more information about MIG-1 SERIES