Digital Hand module, up to 4 measurement channels
Digital display module with LCD graphic display, portable mounting. With 1-4 measurement channels. There are a wide list of options for different measurement types supported.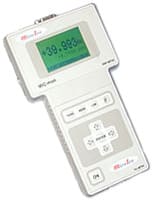 Membrane keyboard. Full scale programmable. Possibility of linearization (polygonal or polynomial). Up to 4 different settings.
States presentation on display. Acknowledgment of conected transducer (MICROTEST transducers).
With the possibility depending on the version of having a "calculated channel".
As an option, you can use MICROTEST data acquisition software for data acquisition in the PC.
Resolution: up to 100000 digits (depending on version) Units configuration. Zero and Tare functions. Maximum and and minimum calculus. Configurable alarms.
RS232 conection to PC or external printer. Dimensions (W x H x D): 185,9 x 155,5 x 256 mm. 220Vac, 50Hz power supply, or rechargable battery, more than 10h authonomy (optional).
Specifications
Extensiometric (mV/V).
Process (4-20 mA).
Voltage +-10V.
Counts (5V TTL, encoder or optical scale).
Thermocouple (tipo K).
Potentiometric.
LVDT.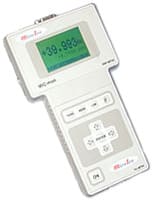 Do you need more information?
Contact us to request more information about MICman SERIES