Electromechanical multiaxial testing machines
MICROTEST MAEM Series servo-controlled multiaxial (biaxial and triaxial) testing machines are suitable for testing different type of materials: steel, aluminum alloys, fiber reinforced composites such as plastics, glass fiber reinforced epoxy, graphite fiber reinforced epoxy, etc.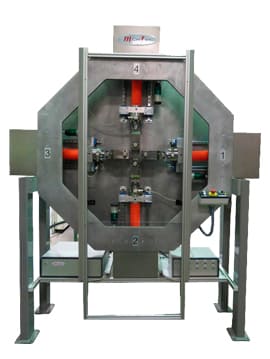 MICROTEST MAEM Series are electromechanical testing systems with complete set of elements for individual axial tests or combined multi-axial tests.
Load frame size depends on the application and sample size.
Loading capacities: from 5 kN to 200 kN along each axis (synchronized tensile/compressive loading along perpendicular directions).
These testing machines include a high Stiffness multi axis testing frame with 4 electromechanical actuators in the case of biaxial testing machines and 6 electromechanical actuators for triaxial testing systems.
The actuators are working in pairs in two orthogonal axis. The actuators can be individually controlled and programmed for independent or synchronized control load, position or strain.
Download Catalog, MAEFH Series Electromechanical Multiaxial Testing Machines.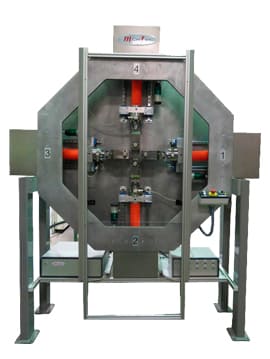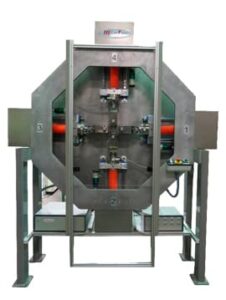 Do you need information about electromechanical multiaxial testing machines?
Contact us to request more information about this testing machine
Multiaxial testing machines