High Temperature Infrared Furnace
Microtest HT-IR1-900 single zone infrared (IR) furnace designed and developed for rapid heating of materials and components up to 900 °C.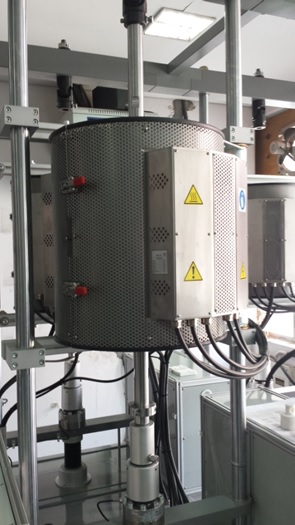 RADIATION HEATING: the infrared furnace is a radiation heating furnace that uses infrared lamps with high energy density as heating source.
INFRARED LAMP: the tungsten filament is sealed in a quartz glass made tube, which the peak of the spectrum is approximately 1.15μm in the near infrared region. The infrared lamp provides the energy density 10 to 15 times as high as the conventional heating element.
TEMPERATURE RANGE: working temperature range from 200 °C up to 800 °C, Max. attainable temperature is 900 °C
High speed heating up to high temperature: The infrared lamp with high energy density and suitable reflector permit high speed heating up to a high temperature.
High precision temperature control of the sample: The temperature of the sample can be controlled with high accuracy by combing the infrared furnace and the temperature controller for precise temperature control.
Clean heating: The heating element of the infrared lamp is sealed in the quartz glass and is free from the gas from the heating element.
Heating/cooling under controlled atmosphere: The heating/cooling is available in high purity inert gas static or flowing with simple operation using a quartz muffle made heating/cooling chamber which the infrared ray can be transmitted.
INFRARED (IR) FURNACE
MODEL: MICROTEST HT-IR1-900.
CONSTRUCTION: single zone, vertical tubular IR furnace.
APPLICATIONS: high temperature testing of different materials and applications.
TEMPERATURE RANGE: working temperature range from 200 °C up to 800 °C, Max. attainable temperature is 900 °C.
TEMPERATURE CONTORL: fully automatic temperature control by means of a modern programmable temperature controller, typically Eurotherm or Watlow.
COMPATIBILITY: fully compatible with Microtest servo electromechanical and servo hydraulic testing machines.
SUPPLY: includes all the necessary attachments, fittings, mounting brackets, heat shield, stainless steel shell and other necessary elements.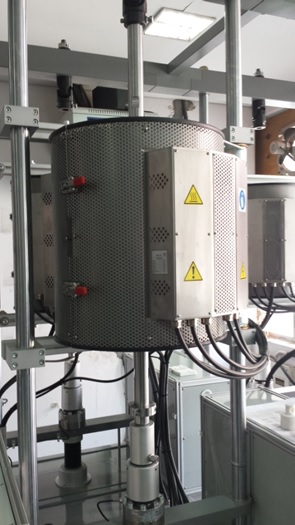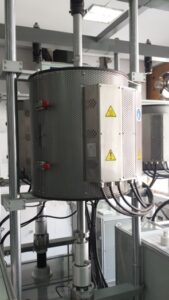 Do you need more information about HT-IR SERIES testing machines?
Contact us to request more information
Environmental Chambers & Furnaces